A perfect workshop to investigate an everyday application of the science that is taught at Key Stage 3, and a real boost to motivation as the GCSE years approach.
The Science of Bass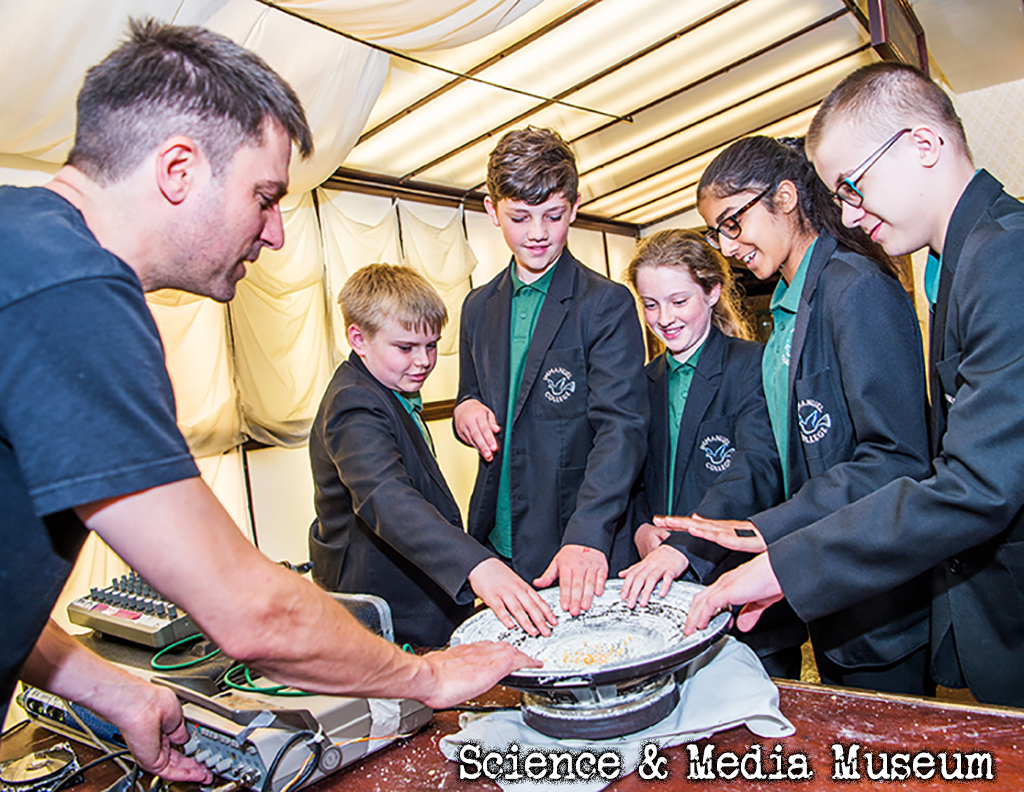 What makes the Booom? Learning adout how loudspeaker drivers work is a useful way to deepen our understanding of electromagnetism, as well as sound vibrations and the design and engineering of a familar technology.
In this workshop we experiment with small battery-powered speaker drivers (transducers). We change the polarity manually and then with an amplifier, create a buzzing feedback circuit and use speakers and motors to generate voltage signals which can then be amplified.
---
Buggy Battles
Buggy Battles at Key Stage 3 is a perfect intorduction or accompaniement to learning about Artificial Intelligence, with discussion around what constitutes AI, what it means in the modern world and it's role in our futures. We code our buggies and decide strategies to gain advantages and complete tasks, ending with a set of challenges and of course a messy battle! At this level we go further into the technology of microprocessors, ultrasonic (and other) sensors, and real-world applications of logic.
Adaptable for years 7 up to 11 and beyond. Available as one-off workshop or 5-session project. More info.
---
Main Educational Themes
Sound and vibration: sound waves, longitudinal & latitudinal waves, frequency and amplitude, resonance, materials
Circuitry: components, resistance & conductivity, current flow, safety
Electromagnetism: electromagnets used in loudspeakers, electro-motors used in fans, using circuits to alter magnetic fields in order to move physical objects
Design & Technology: Making, designing, adapting, properties of materials, practical applications of electricity
Coding: logic, sequencing, use of sensors, implementation
Sustainability: Planned obsolescence, disposability, waste, recycling and upcycling
Music: Found sound, building, evaluating and developing instruments, using music technology, working in groups to improve our music