Can be either: 1 or 2 walking, costumed performer/facilitators or: the same with the Audio Assault Buggy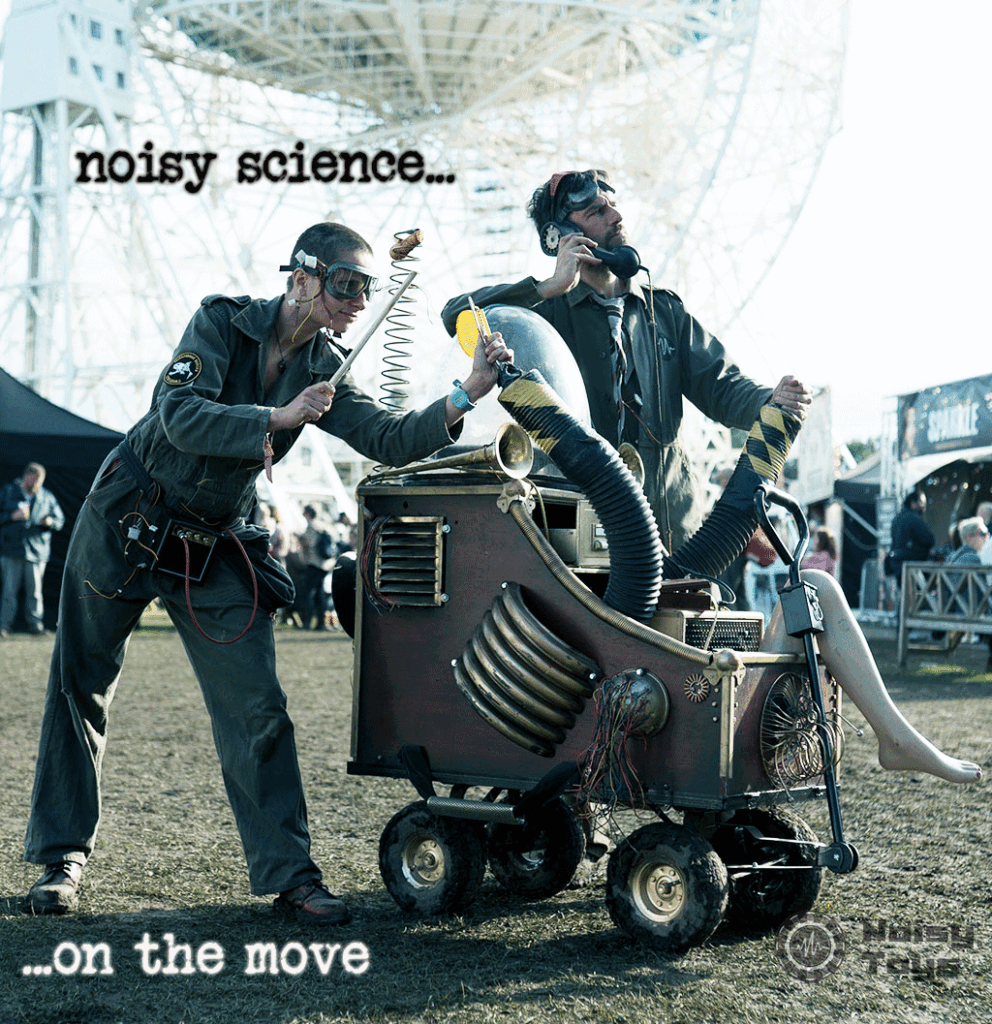 Our walkabouts are more than performances: we engage people in quick, accessible science-busking* activities, as well as providing mobile costumed performance.
Engagement can last for 20 seconds for passers-by, or we can draw participants in and involve them for a few minutes.
We strike a balance between performance and engagement, but can lean towards one or the other on request.
* science busking is a term used by science communicators for quick activities that can take place in public settings. It does NOT involve asking for money.
Performance-based engagement with quirky and noisy participatory activities
Performer/facilitators have amps, speakers and contact microphones built into their costume; these are used to amplify everyday objects – slinkys, egg slicers, rubber bands, springs etc- which are 'played' by participants, releasing surprising and delicious hidden sounds.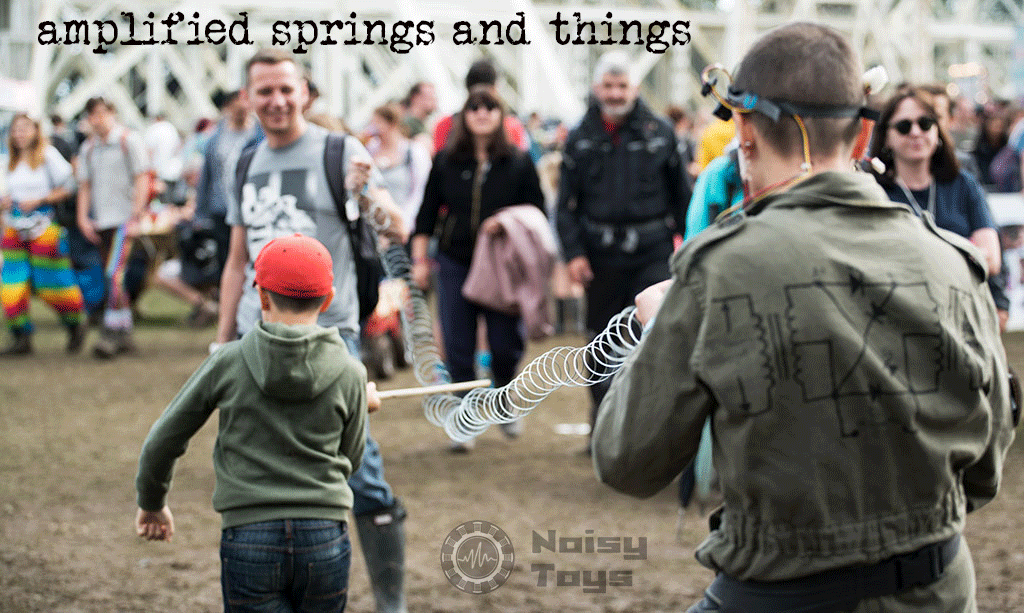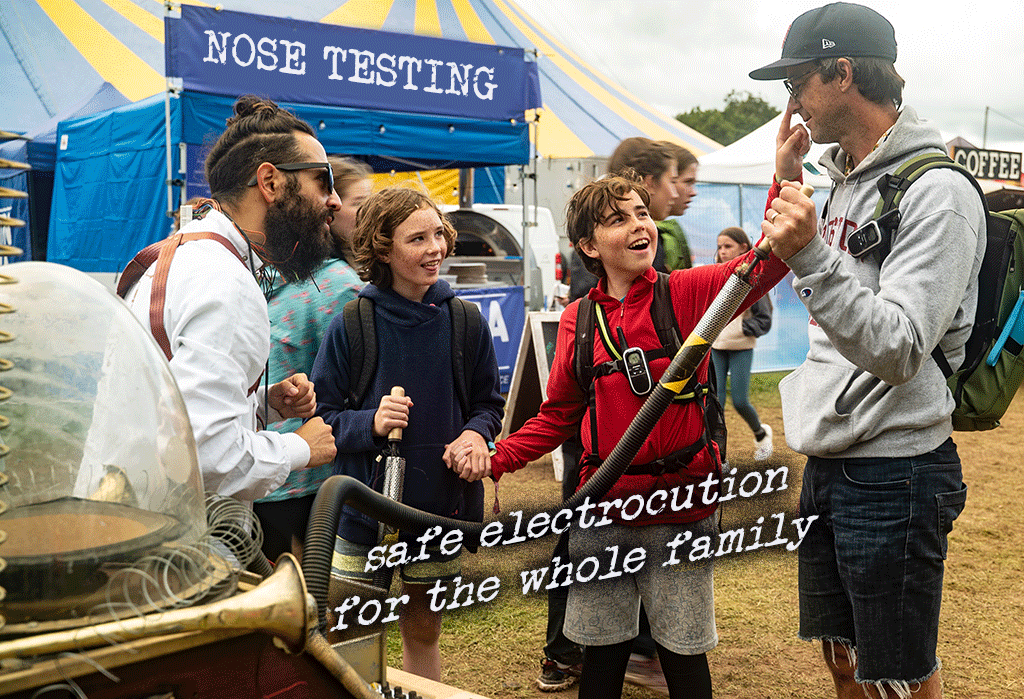 The Audio Assault Buggy enables mobile Nose Testing, a wider range of upcycled Noisy Toys, and of course a powerful Mambo amp for BIGGER NOISE, oh yes.