Creative Learning: our educational ethos
ALL of our activities are designed to stimulate learning, whether we are making music, taking apart a hard drive or coding a buggy. Creativity is a buzz word in education now, but it is hard to plan into a curriculum. For us it means creating an environment that encourages curiosity, problem solving, play, empathy, lateral thinking, questioning, experimenting. These experiences connect different areas of the brain; scientific breakthroughs come from creative thinking.
We are not even slightly interested in your league table rating, ofsted report or exam results, but we know for a fact that these things will improve- as well as young people's mental health, happiness and the state of society- if creative learning experiences are encouraged. This are not just our beliefs, they are backed up by neuroscience and educational research, even if policy hasn't quite caught up yet.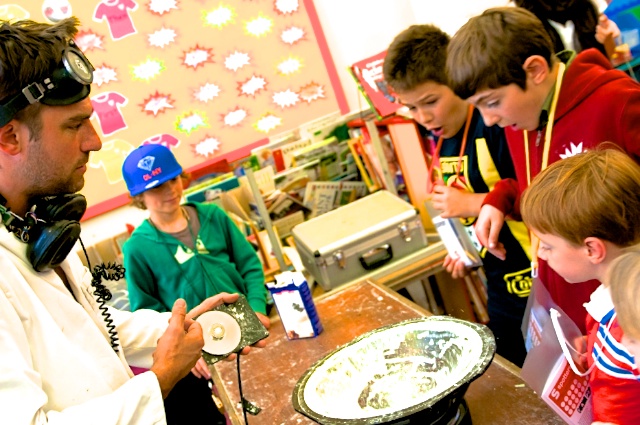 ---
Background & business structure
Noisy Toys was created by Steve Summers and ran it's first educational event under the name 'the Science of Music' in 2007 at the Victoria Baths in Manchester. After a vicious and hostile takeover bid in 2018, Noisy Toys has been devoured by a ruthless Community Interest Company called Scavenger Labs limited (C.I.C), whose directors are the infamous Mick Chesterman and Steve Summers. Noisy Toys is a trading name and if you search Companies House you will find it listed as dormant as it is operated through Scavenger Labs.
Location
We are based in Calderdale, West Yorkshire but can travel all over the country, and sometimes beyond the solar system.
Travel is charged at 45p/mile return for any job over 40 miles from HX7 (West Yorkshire). Accommodation may be charged for jobs which require an overnight stay; we will always try to find ways to minimise this expense.
---
People

A typical Logistical Executive Committee formulating strategies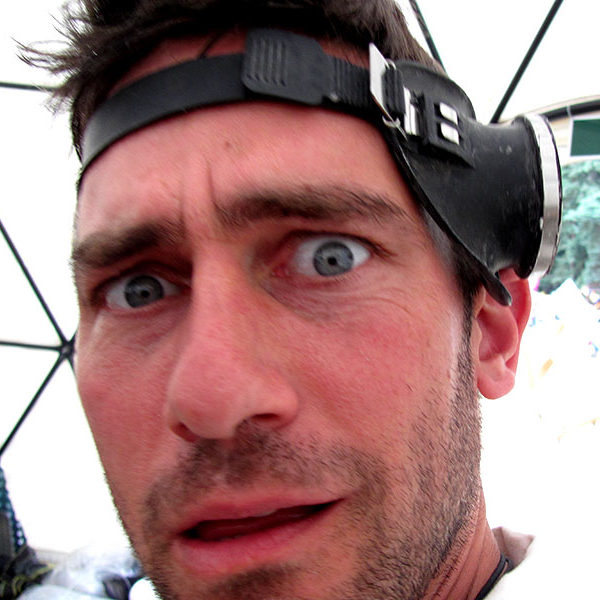 Steve Summers
Stephen Summers is a qualified teacher with over fifteen years' experience. He started Noisy Toys in 2007. You can hear a 1hr mix of his organised noise on Loskop radio here: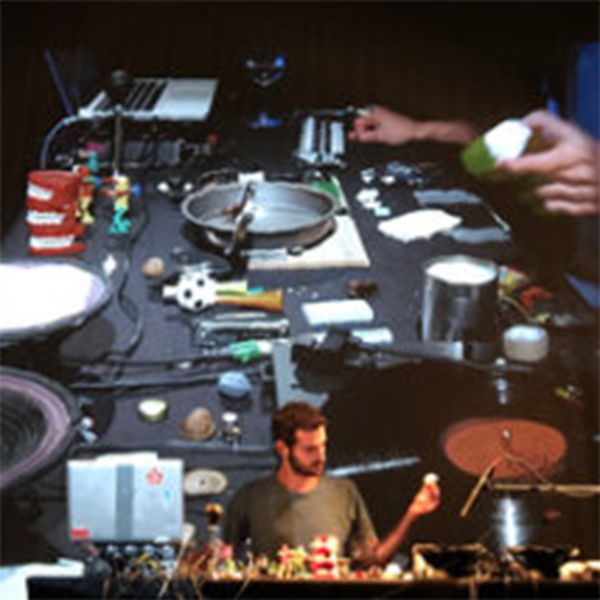 Georgios Stenos Frantzios
Yorgo is a sonic scavenger; a full-time explorer of hardware stores, kitchens and junkyards in quest for noise-making treasures. You can find out more about his work here.
Rachele Evaroa
Rachele is passionate about STEAM, equality, heritage and community. Her background is in Community Development and Youth Work and 6 years ago she set up the award -winning Community Pub, The Old Abbey Taphouse as a STEAM hub in a pub in a Science Park, which she continues to be a Director of today.