Noisy Toys was started by Steve Summers in 2007 and now operates as part of Scavenger Labs (limited by guarantee), which was incorporated by Mick Chesterman and Steve Summers in 2018. For now these two identities are still quite blurred but we see it panning out like this:
Noisy Toys
Art & Science, performance, musical experimentation
-Interactive installations & art
-Shows & demonstrations
-Science busking
Scavenger Labs
Making & Tinkering, sustainability, technological empowerment
-Workshops (structured & drop-in)
-Shows & demonstrations
-projects
Both projects are concerned with inspiring people to learn about things that they may not feel confident with, whether that's science, music, technology, coding or anything else. We are experts at mixing these subjects up, making them accessible, fun and creative.
Steve Summers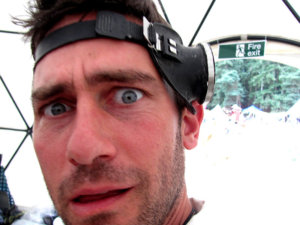 I am an instrument maker, sonic artist and an educator. I am a qualified teacher with over ten years experience as a workshop leader, music teacher and science communicator.
I started Noisy Toys to fulfill the need for participatory music and inspirational science in education. Since then Noisy Toys has expanded in several different directions with the involvement of other partners.
I have tested thousands of noses all over the country, butchered hundreds of computers and spawned many strange new instruments.