We specialise in interactive, playful inventions that produce interesting sounds and make people smile.
A terrifying, Interactive, Upcycled Noise Contraption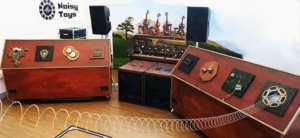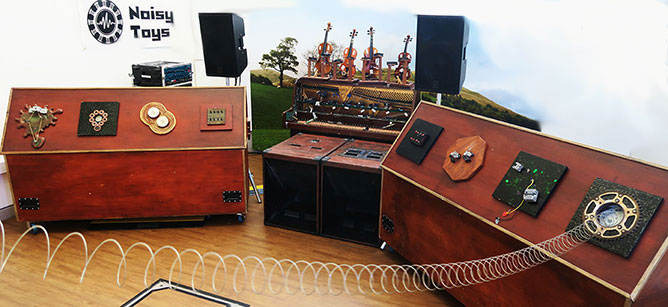 The Acousatron is our largest and longest-running installation, which has been mutating and evolving since 2010. It has featured at many national festivals, science events and museums and has even been re-built in Moscow, twice! Find out more about this incredible mechanacoustical instrument here.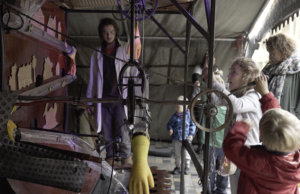 A playful and interactive sound-sculpture model of the water cycle.
Commissioned by the House of Fairy Tales in 2010 for the Thames festival, and then commissioned again by 509 Arts for Landlines and Watermarks.
Find out more about the Gurgle Splosher here.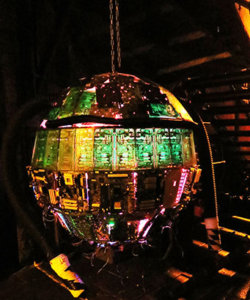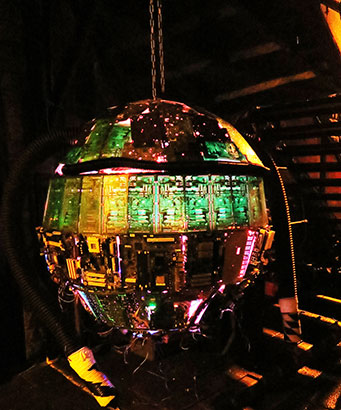 A sculpture made from upcycled circuit boards, with interactive sound and light features.
The Green Panet is not lush with vegitation, it's surface is completely covered with the detritus of consumer-electronics. Find out more about the Green Planet here.