Noisy Toys can be found at public events throughout the UK, see below for a list of upcoming events.
If you are hosting your own event and would like Noisy Toys to come along get in touch. We have different options for large busy festivals, community festivals, birthday parties or any other kind of event. You decide on the balance between entertainment and education but be aware: we always include plenty of both…

Come and get your Nose Tested at Lates!
Thousands of people have participated in the Noisy Toys Nose Test and most of them are absolutely fine with no adverse effects at all (despite what you may have heard in the press). Just follow the BOOOMs to find the Audio Assault Buggy and you too take part in the cutting edge of experimental sonic research with the Nose Test, the Bass Buzz, the Goop Test and more.
Warning: Deviant audio material may cause harmful side effects. Please also ensure that you are fully protected and insured against cornflour bio-hazards and excessive sub bass frequencies.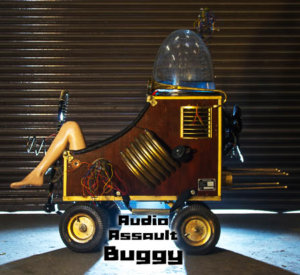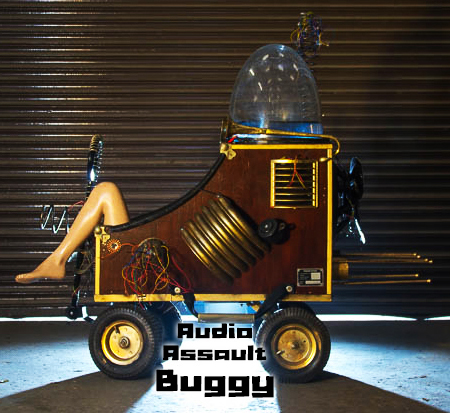 Scavengers stage show and drop-in workshops.