See a summary of our previous public events over the last few years here.
Hands-on activities & science demonstrations in Bradford.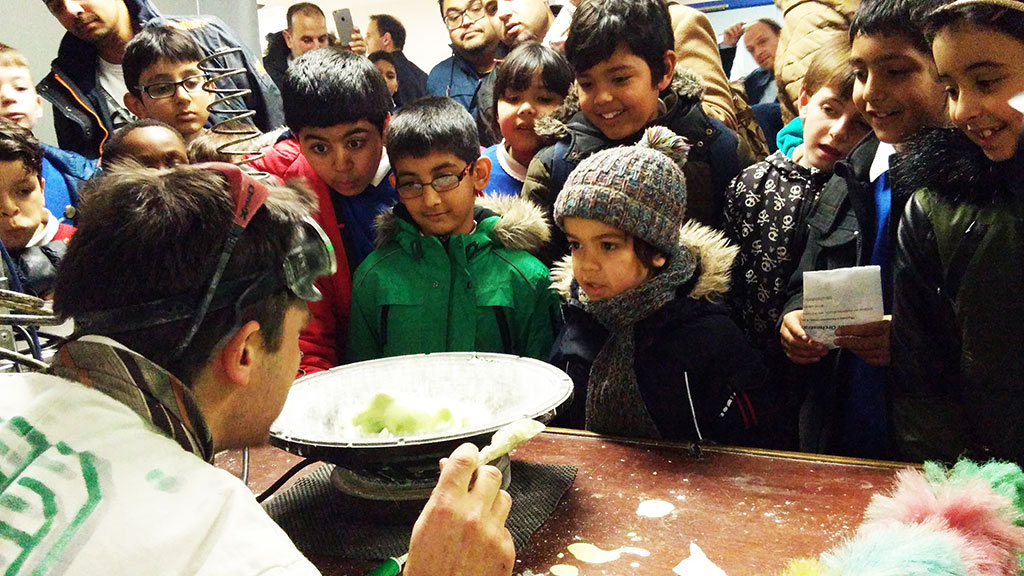 Finally we can open our community workshop! Follow the link and please sign up for updates and get involved.
Short talks from the Mayor, the Makery, and Rachel Crane, Climate Officer (tbc)
Tour of the workshop spaces, tools and other equipment – including Textiles area, Tool Library, Repair Cafe and 3D printer
Family-friendly activities from Steve Summer from Noisy Toys.
Cake, snacks and hot and cold drinks.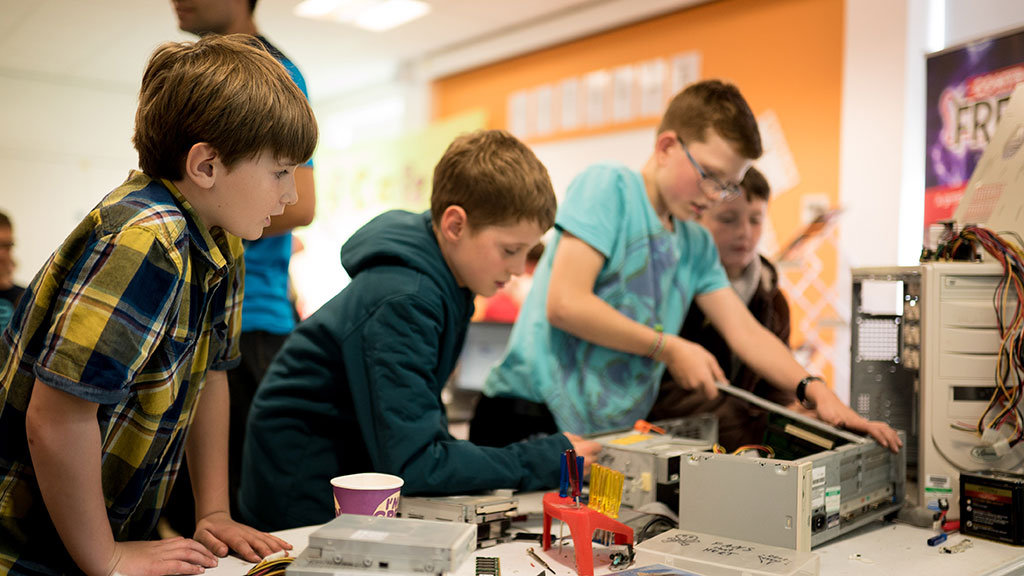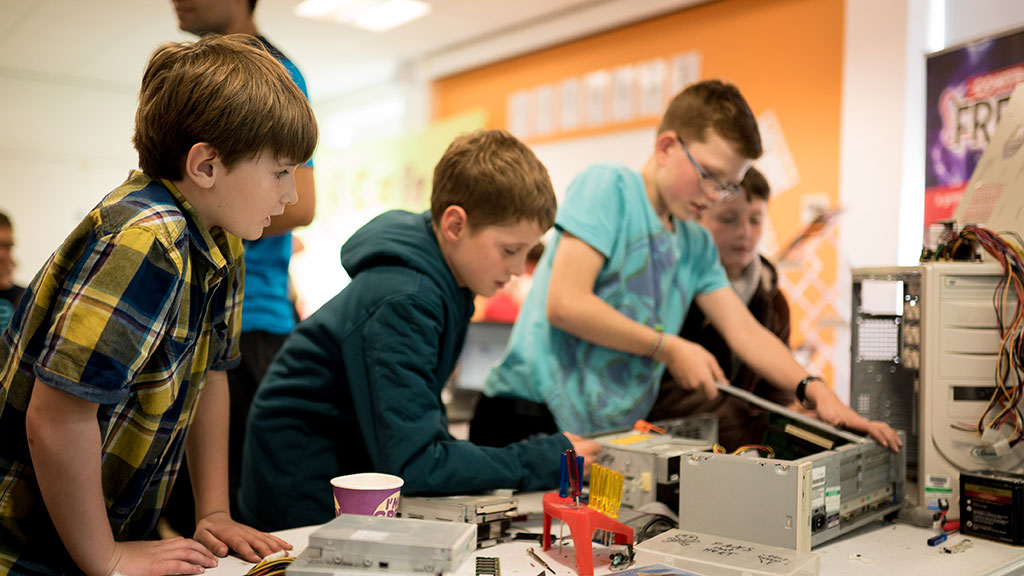 Drop-in family workshop activitie & participatory sound experiments.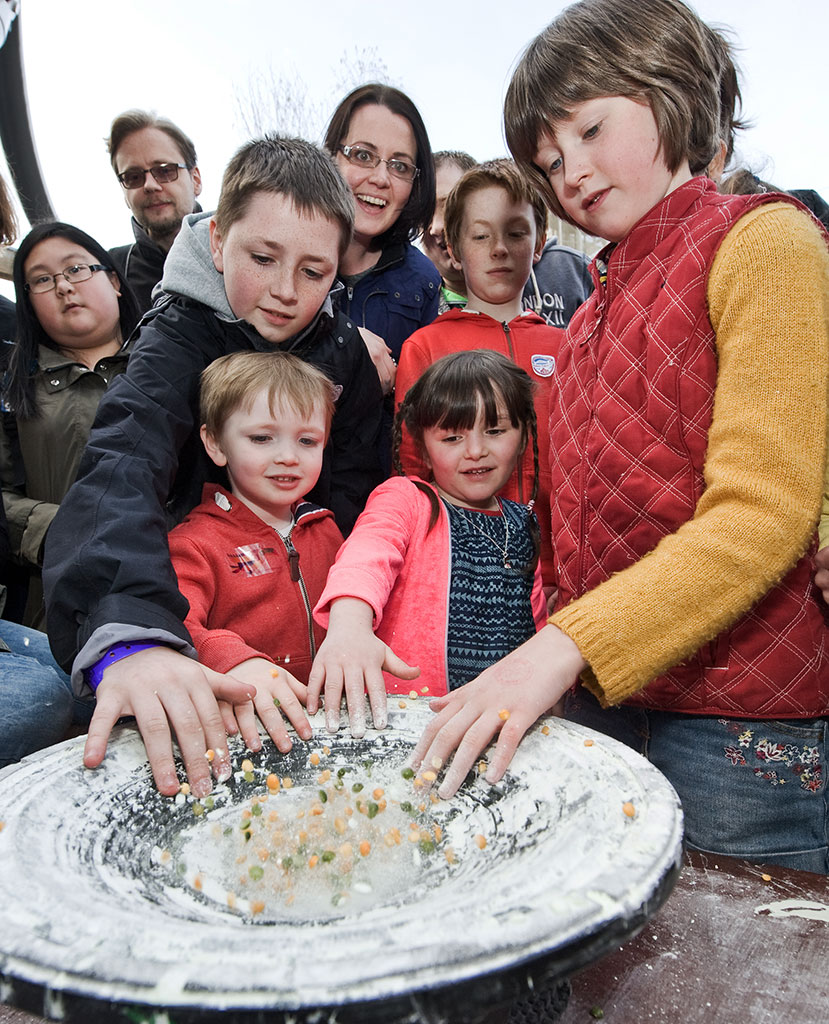 Follow the BOOM and come along to Noisy Toys to feel 1000 watts of bass power though your fingers, watch some dancing alien Oobleck (corn flour), make laser-blaster sounds with a slinky, find out how sound waves work, and discover amazing sounds hidden in everyday objects.
Participatory sound experiments and demonstrations with some short workshop activities of you want to have a go at making the Robot Chicken or the Auto-Strummer using upcycled computer guts.
Warning: mild peril and deviant audio.
The second public battle event. This time it's personal. This time you can attend, which is nice.
There will be computers there for re-coding new tactics between rounds.
Entry fee to compete in the battle: £5
– December Battle is now postponed until early February 2020-
You can do everything yourself and just join us for the battle, or you can attend one or more of the workshops where we will learn the Making & Coding skills needed, and have a bit of practice sparring.
You can buy your own bits from Redfern or rent them from us.
INFO HERE: https://noisytoys.org/buggy-battles/
Workshops dates to be confirmed.