Noisy Toys can be found at public events throughout the UK, see below for a list of upcoming events.
If you are hosting your own event and would like Noisy Toys to come along get in touch. We have different options for large busy festivals, community festivals, birthday parties or any other kind of event. You decide on the balance between entertainment and education but be aware: we always include plenty of both…

Drop-in Making & Unmaking noisy activities 1-4pm each day
Recommended ages 7+
Come and make some mechanical noise machines from upcycled electronic junk! Open up the boxes and find all the bits you need to build some bizarre robotic instruments- just connect the wires to get the motors spinning and then use contact microphones to amplify the sounds that you like. Circuit-bending, hardware hacking, unmaking and tinkering: let's make robotic noise machines!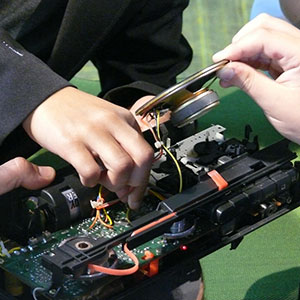 Audio Assault Buggy & dangerously exciting demonstrations of the practical consequences of Natural Philosophy.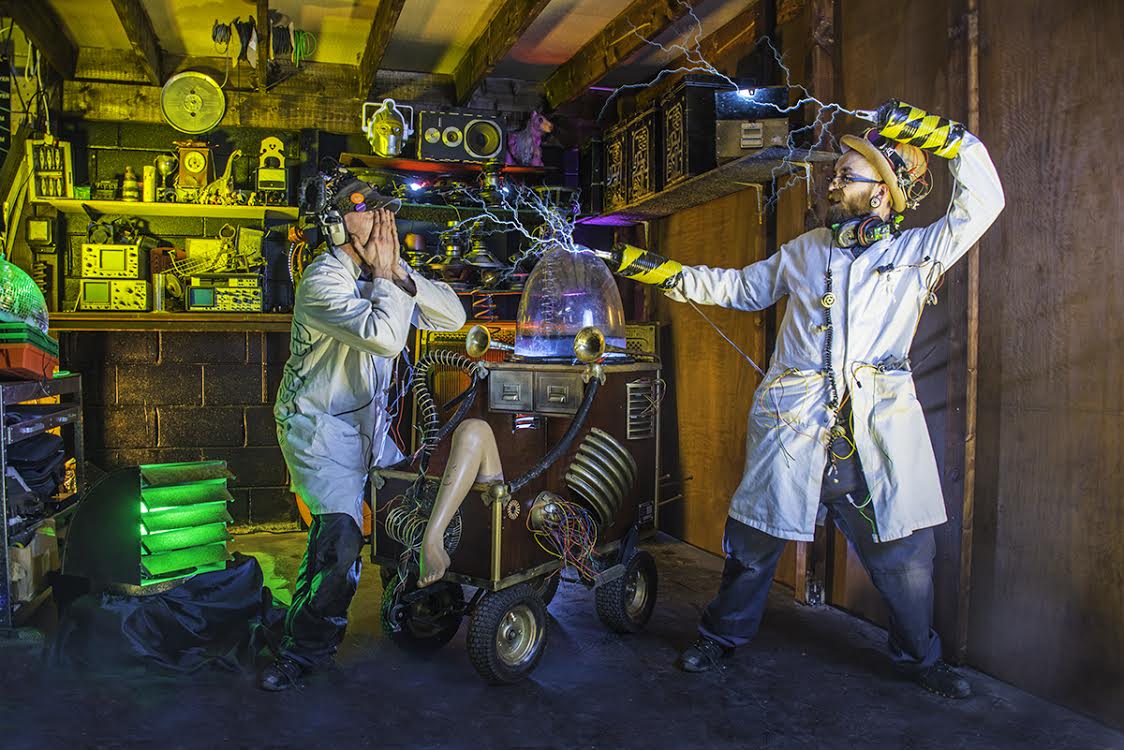 The Asylum Steampunk Festival is the largest and longest running steampunk festival in the Solar System, attracting participants from around the globe. It takes place over the August Bank Holiday weekend in the historic City of Lincoln.
For four glorious days the historic streets of Lincoln are thronged with thousands of splendidly dressed steampunks enjoying a festival which strives to combine art, literature, music, fashion, comedy and simple good fun.
We will be returning to the fantastic Festival of Thrift with more Scavenging creation/destruction!