This is a 2 week taster for what will become a regular weekly code club after Easter, based at the Makery in Todmorden. We had some regulars coming to the code club & Code the Flow in Mytholmroyd before lockdown, but this one is also open to new participants.
Advance booking essential; contact here
Suggested ages 8-15 depending on experience/computer competence
£5 per participant per session (contact us for concessions)
run by DBS checked, experienced tutors
Bring your own computer or use one of ours
Places limited to 8 for now so book your place ASAP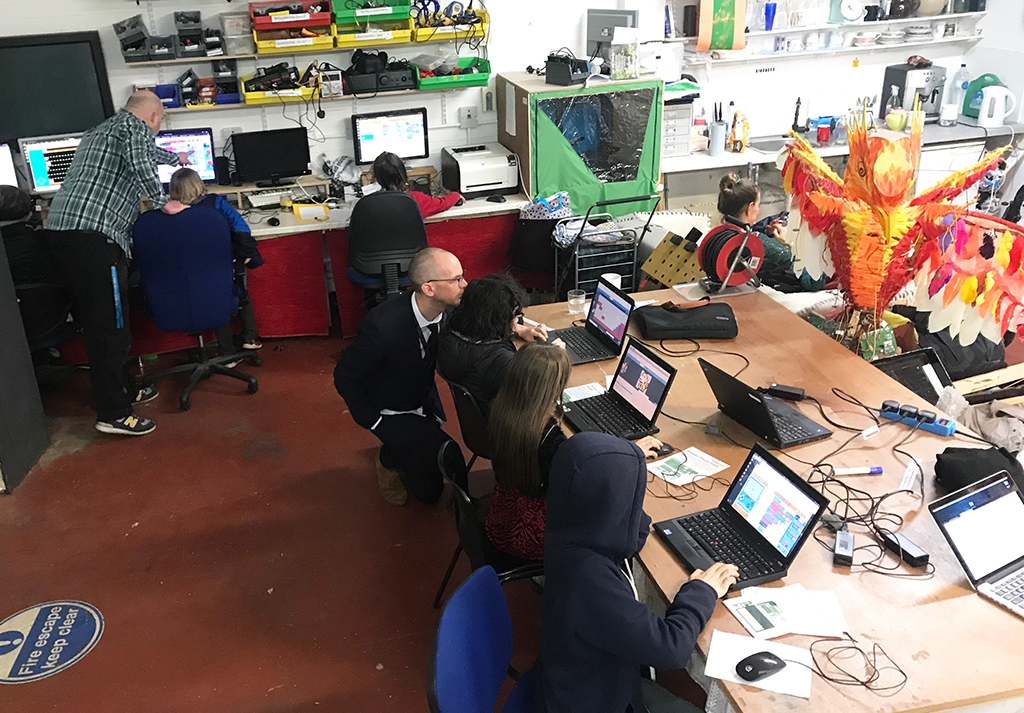 This will be an informal session, in-between a workshop and a code club. Each week will start off with led activities which participants can take part in and continue with, or choose to follow their own interests. We will encourage participants to help each other to learn new skills and explore their own interests, with support from the tutor when needed.
The two main activities that we will be offering are:
1) Game Maker. Play a simple game that is slightly broken. Find out how to fix the code to fix the game, then adapt and develop your own game.
2) Crumbles. Using the excellent Crumble controller which involves hardware and basic electronics. We will experiment with multi-coloured LED lights and sensors, building interactive light features.