Drop-in family workshop activitie & participatory sound experiments.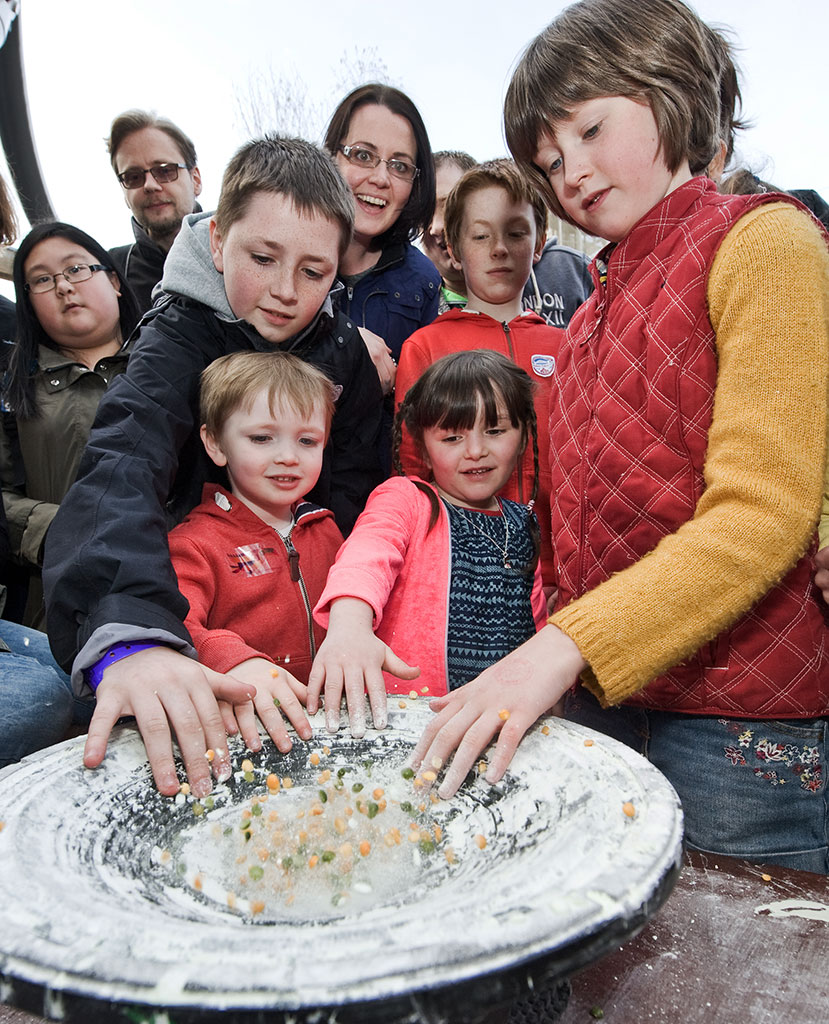 Follow the BOOM and come along to Noisy Toys to feel 1000 watts of bass power though your fingers, watch some dancing alien Oobleck (corn flour), make laser-blaster sounds with a slinky, find out how sound waves work, and discover amazing sounds hidden in everyday objects.
Participatory sound experiments and demonstrations with some short workshop activities of you want to have a go at making the Robot Chicken or the Auto-Strummer using upcycled computer guts.
Warning: mild peril and deviant audio.