After-school club starting 31 January 2023 in Hebden Bridge
The long awaited return of the Unmaking club! For the first few weeks we will be focussed on dismantling electronic junk. By doing this we learn how to use tools, figure out some of how the things worked, and have fun until you get to that one screw that just won't come out!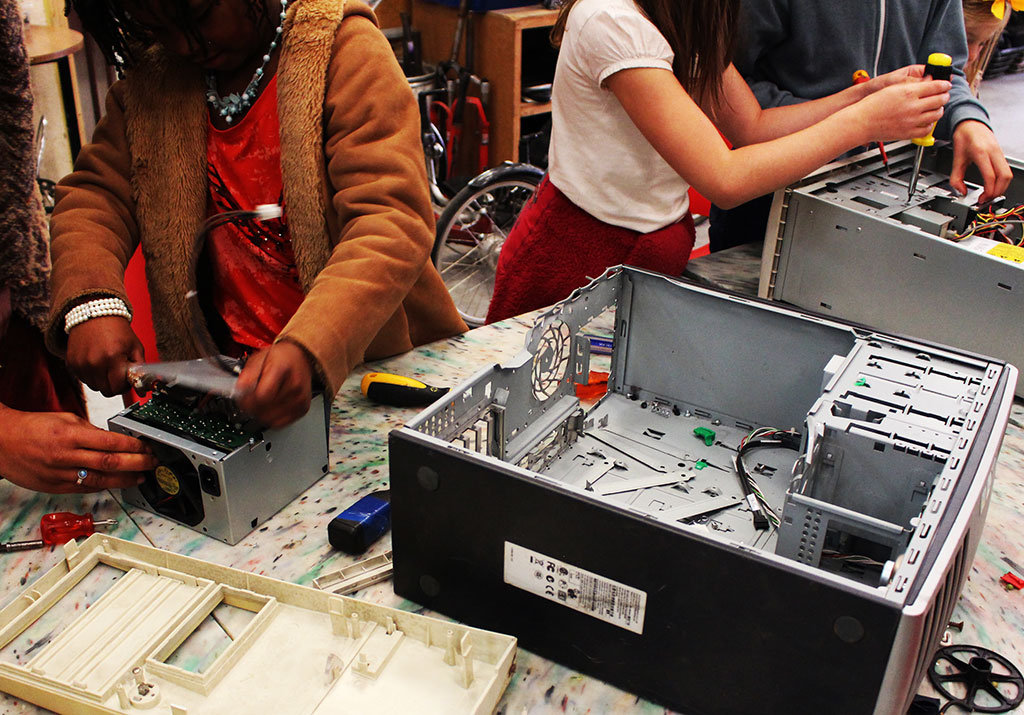 Tuesdays 3.45-5.15 (term-time only)

@ Big Tin Shed, Hebden Bridge, HX7 8LN

£5, limited places (10 max), book first

age 10+ (depending on the individual)
Every session starts with a ten minute introduction and ends with a showback/conclusion. During these times we dicuss challenges, plan our projects and also increase our awareness of issues around e-waste and how we can make a difference. Why is there are problem? What can we do? The scale of the issue can seem huge but there's a lot of positive action happening too, and we can be a part of it. There's gold in that rubbish! There's also a lot of fun things that we can carefully rescue and re-purpose.
We will sometimes get to play with some of the Noisy Toys workshop equipment, helping us to learn about circuits. As we learn more, and build up our supply of useful upcycled components, we can start to think about the next phase: Making! This will start in March.
All sessions led by Steve Summers, a qualified teacher, with another supporting adult, both DBS checked.
reverse-engineering

problem solving

using hand tools

understanding e-waste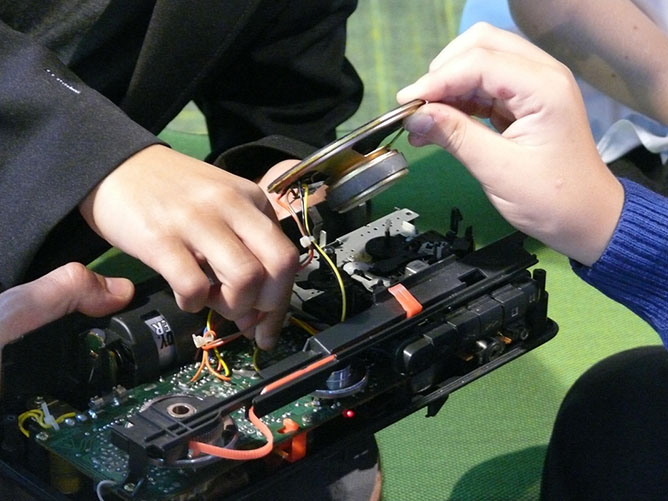 Please be aware of the following: We will be using hand tools which always carries a risk of minor injury. All participants will be 'level 1' to start with and will only use screwdivers, but used incorrectly you can still cause yourself a scratch.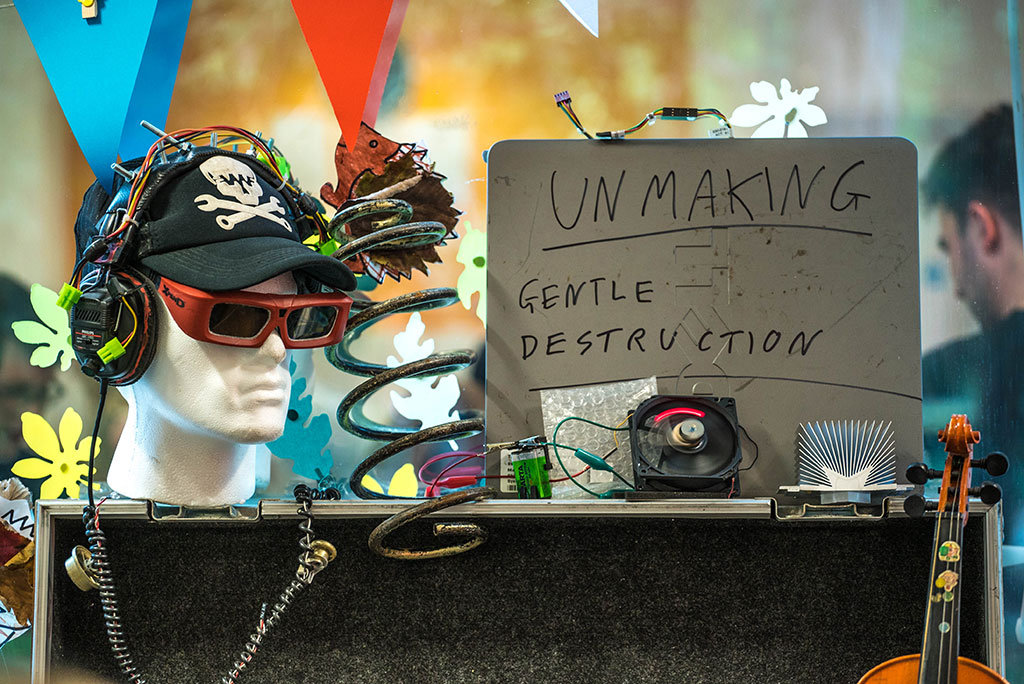 level 1: screwdrivers only

level 2: cutters and leverage

level 3: power tools and hammers

level 4: nuclear fussion and bionic implants