Promotional material and information for the LabRat Cabaret provided by Noisy Toys for Camper Calling 2022. This page is not available from the main menu. All blurb/logo/images can optionally be used by Camper Calling- please let us know if you would like alternatives. There are a few more bits we are still waiting for as of Sunday 8 May, so this will be updated over the next couple of days.
LabRat Cabaret will provide live music and other acts, DJs, crowd participation and games, science shows (as well as some non-science), all compered and tied together with a themed storyline, costume, deviant audio and miscallaneous random mischief.
By night the space will come alive with a cabaret showcase, introducing a selection of splendid bands and intriguing acts. Then our DJ's will play music for dancing from across the ages into the night. A night of gizmos, gimmicks and moments. Offering a journey through the last century of dance music and some good old, new time cabaret.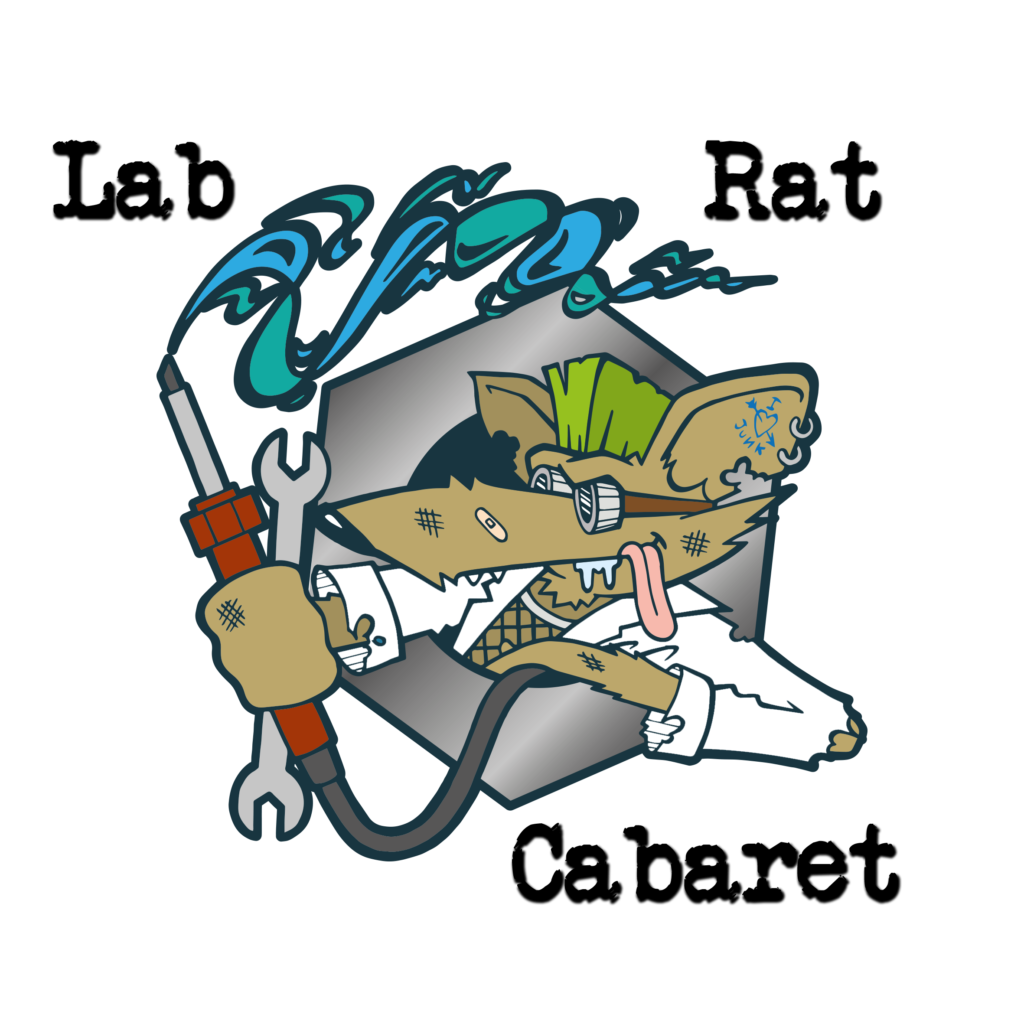 Theme/storyline: Sonic Scientists have experimented with different ways of controlling harmonic and rhythmic variables and have achieved a completely new kind of sound that they are calling 'music'. They believe that this could become a widely used technology with many benefits, but warn that it could also be extremely dangerous in the wrong hands. Little do they know that their own Noise Technicians (the LabRats) are using this very expensive technology for parties in the lab at night…
Chum-Chon Hi-Fi
Chom Chon Hi-Fi will host all of the live acts through their hand-built custom sound system, as well as providing DJs and plenty of lovely bass.
Compere- Alix Walker
Live Acts
Hatstand Medicine band
Our house band. Plenty of blurb and more images on their website: https://www.hatstandmedicineband.com/
Vieka Plays
A singer-songwriter-electronic-fiddler-producer-engineer. https://soundcloud.com/vieka
Steve Summers – Bass in Your face
Excitingly Dangerous science shows using powerful bass and dancing Oobleck.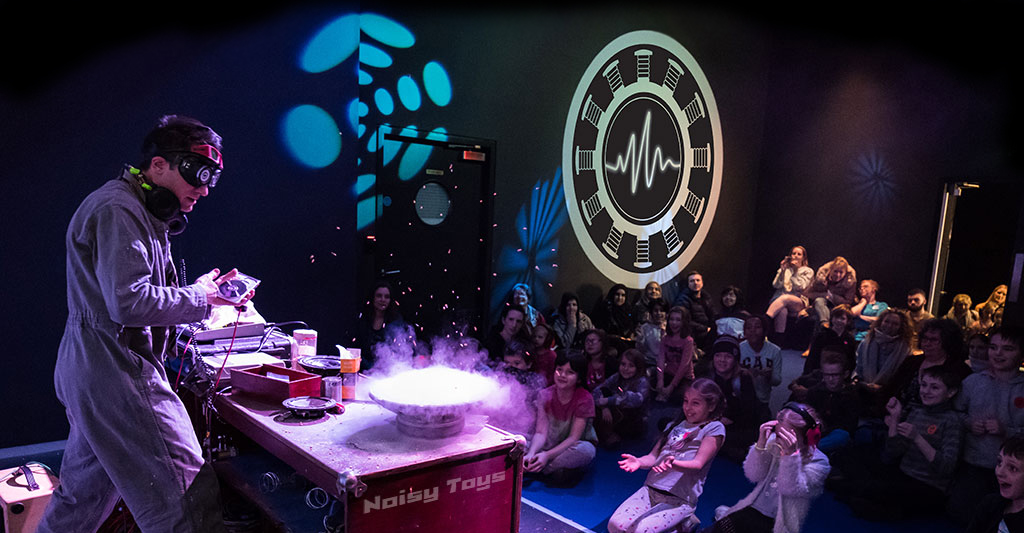 Yorgo Stenos
Yorgo is a sonic scavenger; a full-time explorer of hardware stores, kitchens and junkyards in quest for noise-making treasures. Performance video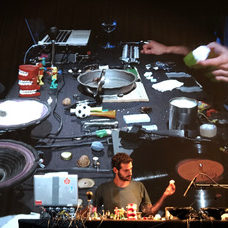 Cicitfied
Circuit-bent and home-made electronics, with squelchy acid sounds (photos soon)
DJs
Chum-Chon DJs- reggae, dub, dancehall
The Cambrian Queen – jumpup ragga jungle
Yorgo – funk & experimental
Alix Walker –
SlugBukit – bass, beats, bleeps and baroque
Participatory features & misc
Raveoke: sing along to cheesy 90's dance anthems with stupid lyrics!
Improvisation noise-along: participatory led improvisations on DIY instruments
Shrodinger's cat experiment performed for real every night
Young People's Open Mic: a chance to perform short whatevers
Workshop takeover: participants from the daytime workshops get the stage
NODJ: Deviant pre-recorded audio popping out unexpectedly from hidden speakers
More promo pics: