A playful and interactive sound-sculpture model of the water cycle.
Free drop-in workshop: Landlines & Watermarks
Monday 28 Aug Mytholmroyd Community Centre, Jubilee Room 6-8pm
Hosted by Steve Summers (Noisy Toys) and Kerith Ogden (Handmade Parade).
Make models & draw pictures of Mytholmroyd landmarks & history.Experiment with sound, circuits and contact microphones. Record your own memories, stories & anecdotes of anything related to the local area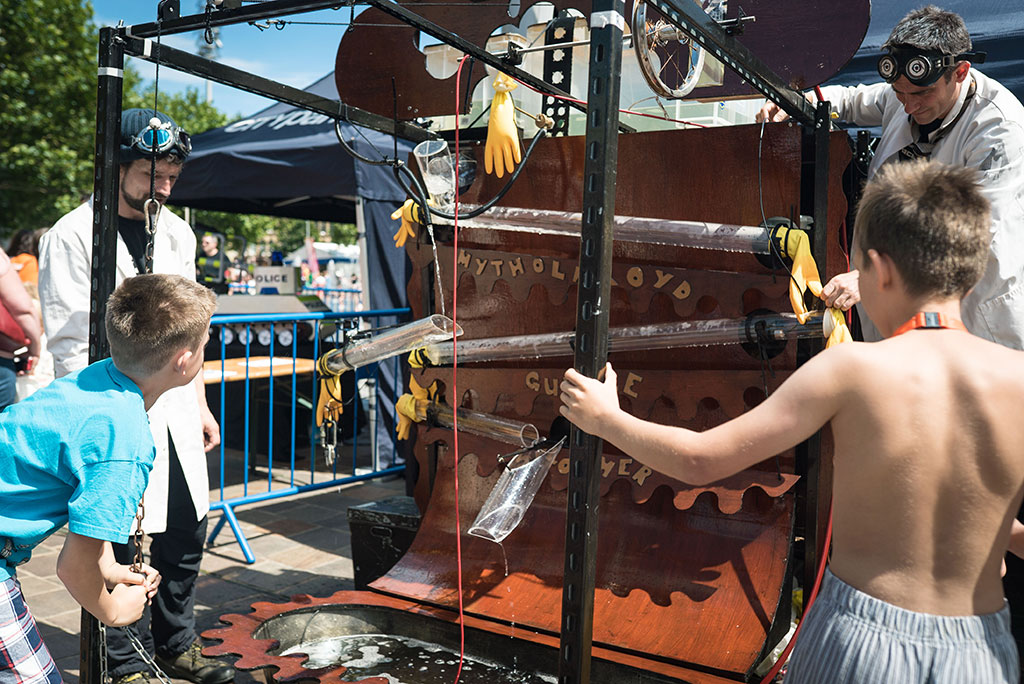 At the top of the Gurgle Splosher is the upper 'cloud' reservoir which is a large, clear tank filled with water. At the bottom is the 'sea' reservoir. Water is pumped from the lower to the upper reservoirs when needed, and can then take several routes back down through the system, as determined by the actions of the visitors. Many different water sounds are produced; rain, flowing streams, drips, sudden deluges, bubbles, splashes and of course Gurgles and Sploshes. These beautiful watery sounds will be mixed in with recordings of young people's voices taken during workshops at schools in Mytholmroyd.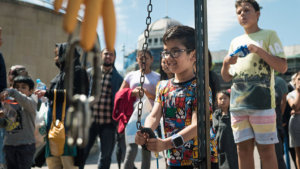 Stephen Summers has been commisioned to build the Gurgle Splosher to represent Mytholmroyd in Landlines and Watermarks. The Gurgle Splosher will be built with the involvement of pupils from several schools in Mytholmroyd. Landlines and Watermarks has been commissioned by Calderdale Council and the Community Foundation for Calderdale.