Noisy Toys is all about having fun experimenting with sound. We make amazing instruments and we let you play on them. Our Interactive Installations will have you taking part in a steam-punk cyber-glam cacophony of free creative expression! Our hands-on science demonstrations will have you vibrating (literally) with 1000 watt sound waves, dodging lentils and alien Goop and taking part in the internationally acclaimed Noisy Toys Nose Test (how squeaky is yours?). In our workshops we show you how to scavenge interesting new bits from old dead computers to make your own mini noise machines for free, and how to start creating music with all open source software on up-cycled computers that people have thrown away. In summary: Music is Maths, and Noise is Lovely. Welcome to the zone of Audio Anarchy- leave your harmonic preconceptions behind and follow the BOOOOOM!
Noisy Toys is a small, independent educational company exploring new ways to engage and inspire people, and linking subject disciplines in new ways. We are based in the North West, in Hebden Bridge, but we take our activities all over the country. It is run by Steve Summers, who is an educator, sonic artist, musician and Maker.
Steve Summers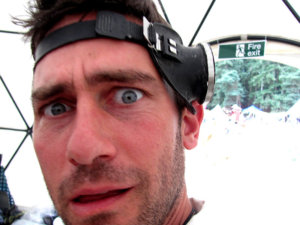 I am a musician, instrument maker and sonic artist with a science fixation. I am a qualified teacher and have over ten years experience as a workshop leader, science communicator and classroom and instrumental teacher.
I started Noisy Toys in 2007 to fulfil the need for participatory music and inspirational science in education. Since then Noisy Toys has expanded in several different directions with the involvement of other partners.
Since starting Noisy Toys I have tested thousands of noses all over the country, butchered hundreds of computers and spawned many strange new instruments.
Dan Wilson (Circitfied)
My name is Dan Wilson, I perform and create electronic instruments under the artist name Circitfied. The name is inspired from the unusual artwork I create; involving electronic musical instruments and the artistic application of electronics in diverse environments.
From humble beginnings I started experimenting with childrens toys to produce circuit bent drone machines. The natural progression of this was to be commissioned to circuit bend musical instruments for artists, such as "Paper Noises". This has led on to produce child friendly synthesizer circuits commissioned by Noisy Toys for schools, festivals and other public events. I have been working with Noisy Toys on many collaborative projects, and have run workshops on circuit bending at Beam Festival as well as performing walkabout and Science Busking, and setting-up and facilitating interactive art installations.