Audio Assault Buggy
Mobile performances that engange people in short, fun activities such as the Nose Test. These can last for less than one minute to allow lots of people to have a go, or be built up to a participatory show to draw a crowd.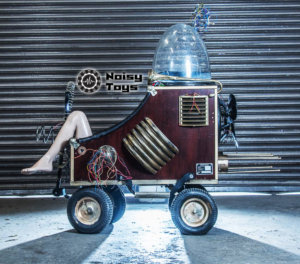 The Audio Assault Buggy is loaded with strange and wonderful up-cycled sonic weaponry. Specialist Audio Commandos will enlist members of the public as test subjects for their dangerous experiments. Do you dare to try the infamous Noisy Toys Nose Test? This crack infiltration unit can cover large areas of any public event, testing noses, ears, even carrots and submissive dogs.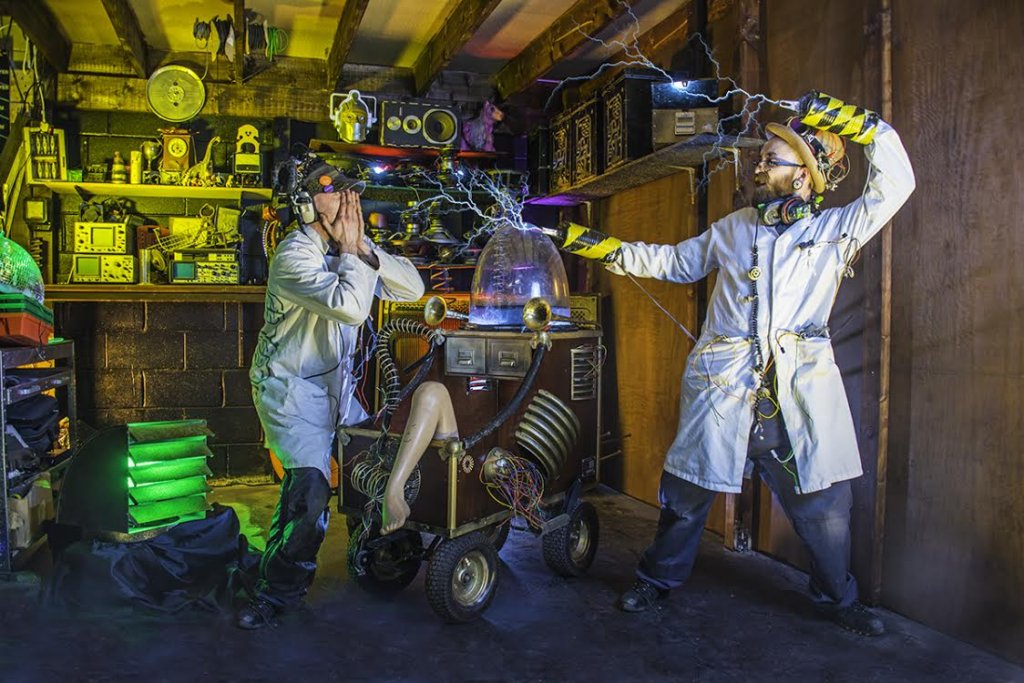 The Audio Assault Buggy can process over 300 test subjects per hour of operation at busy events. In other situations people can stay and take part in several experiments for up to 30 minutes. The act can be focussed more on engagement, education or performance, depending on the nature of the event. The Buggy works well when paired with our Bass Station, from which we can perform some excitingly dangerous high-power bass experiments, as well as run more have-a-go activites. You can find more information about that here.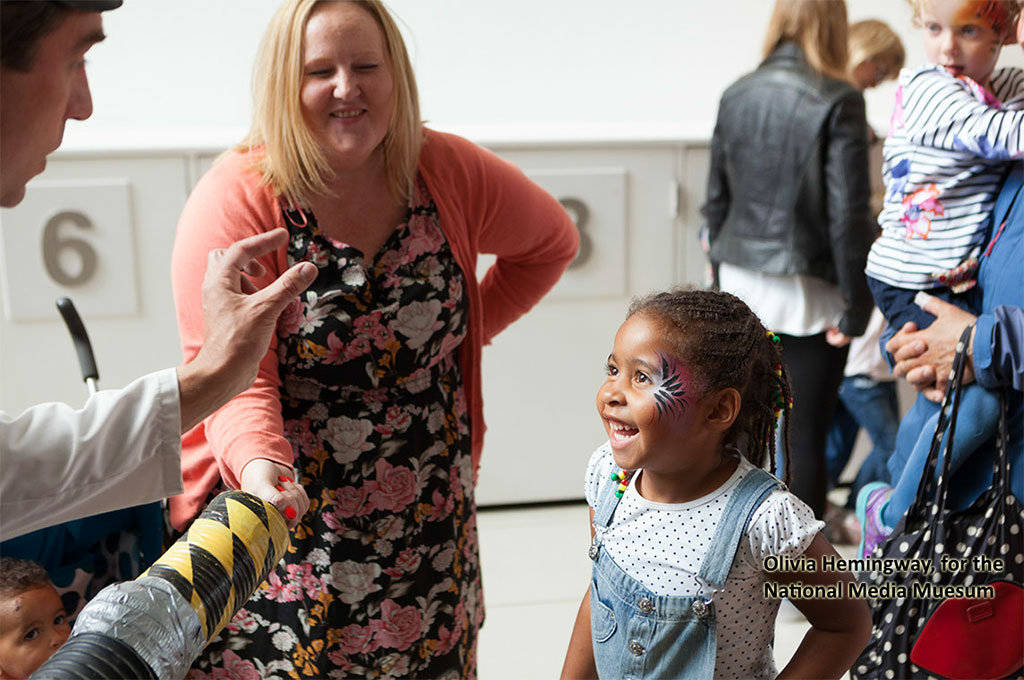 The Nose Test.