Lively stage show and participation activity; balancing some hard-hitting information about e-waste with messages of hope and empowerment. Demonstrations of quirky upcycled instruments, but then- you get to play with them too at the end!
– Learn the way of the Scavenger –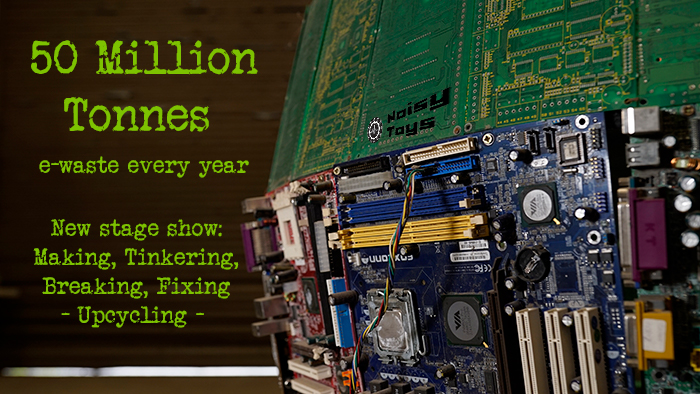 With 50 million tonnes of electronic waste produced every year why do we need to buy anything? We just need to know how to hack waste into something fun! We will break open some of those magical consumer electronic treasures and find out what's going on inside. How can we have power over our technology, instead of being enslaved by it? In this show Steve Summers demonstrates a selection of upcycled Noisy Toys built from e-waste, we learn about what is inside some everyday electronic items, where some of the materials come from and where they go to when the thing breaks.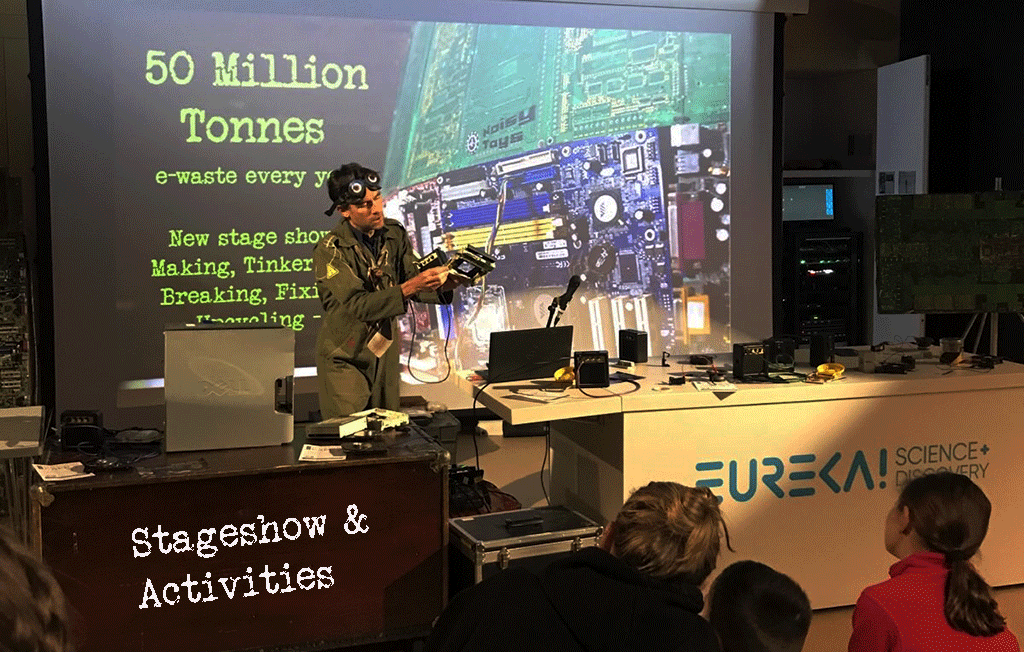 Some weighty topics around the human and environmental consequences of disposable electronics, as well as a dash of electromagnetism, but the style is fun and entertaining, with a focus on what we can do to help, and how we can learn and gain empowerment. Let's pop the glowing balloon, de-flash the trainer and scavenge the fun bits from a computer for re-animation.
Warning: Live dissection of electronic cadavers without anaesthetic…