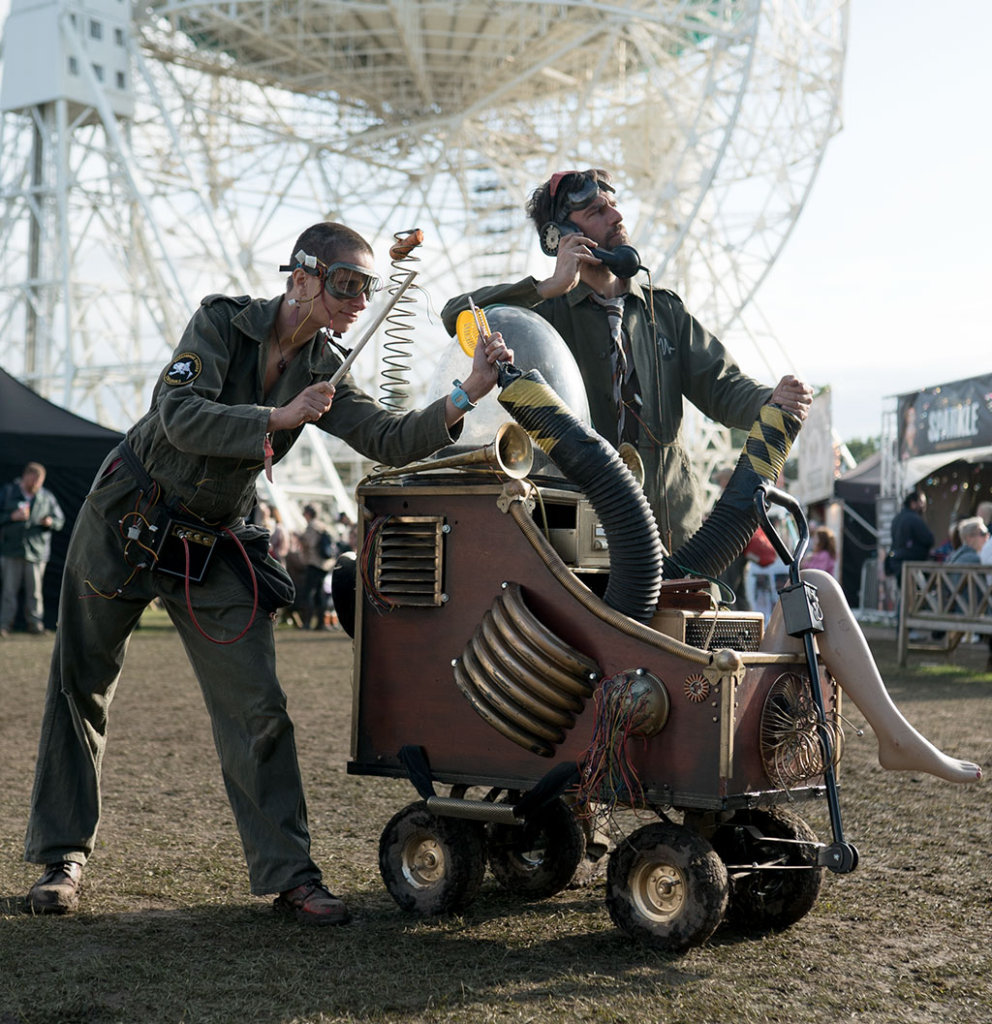 The ultimate science-busking feature…

A fully participatory Walkabout act

-Mobile Nose Testing–

Caution: Mild Audio Peril
Book the Audio Assault Buggy or find out more HERE.
Mobile activites that engange people in short, fun activities such as the Nose Test. These can last for less than one minute to allow lots of people to have a go, or be built up to a participatory show to draw a crowd.
Find out more about Nose Testing HERE.
The Buggy has a minimum of two costumed performers who also have portable amplification, bass drives and contact microphones built into their outfits. Our performers are experts at engaging people and encouraging them to have a go at making sounds with amplified everyday objects and kitchen utensils.