A playful and interactive sound-sculpture model of the water cycle.
Watch the Gurgle trailer video HERE.
Come and play the Gurgle Splosher this Saturday at the Mytholmroyd Arts festival
14 Oct, 2-6pm, St Michael's Square, Mytholmroyd:
Info here
The Gurgle Splosher rounds up it's world tour (Bradford, Halifax) with a triumphant return to it's home town of Mytholmroyd this Saturday, imbuing god-like powers of weather control to all who dare step up.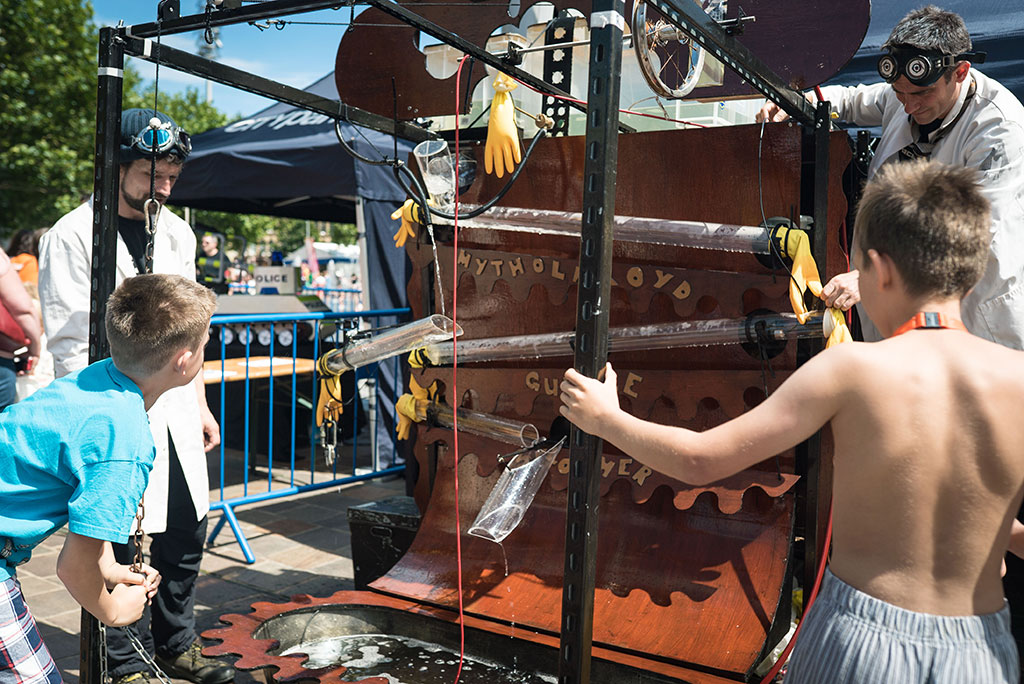 At the top of the Gurgle Splosher is the upper 'cloud' reservoir which is a large, clear tank filled with water. At the bottom is the 'sea' reservoir. Water is pumped from the lower to the upper reservoirs when needed, and can then take several routes back down through the system, as determined by the actions of the visitors. Many different water sounds are produced; rain, flowing streams, drips, sudden deluges, bubbles, splashes and of course Gurgles and Sploshes. These beautiful watery sounds will be mixed in with recordings of young people's voices taken during workshops at schools in Mytholmroyd.