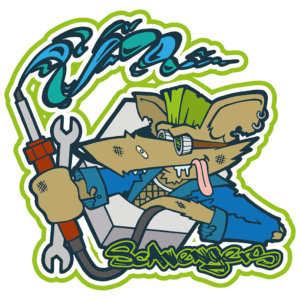 Making and Tinkering workshops
These drop-in workshops are aimed at ages 7+ but some younger children can also enjoy them if they have some help.
The Tinker Boxes are full of junk that we can build into mini electro-acoustic machines to make sounds. To help us we will learn about circuits, sound waves, loudspeakers and vibrations in the Nose Test, the Bass Buzz and the Goop Test…
We will spend about 10-15 minutes Making and Tinkering, working with one box for each family or group at their own table. Then we will all come together to take part in the group experiments which are loads of fun and will also help us to understand the science behind our inventions.