Manchester Theatre in Sound features Electroacoustic music from established and up-and-coming composers and artists. This event forms part of the New Music North West Festival. This event is FREE Tickets are NOT required, just turn up.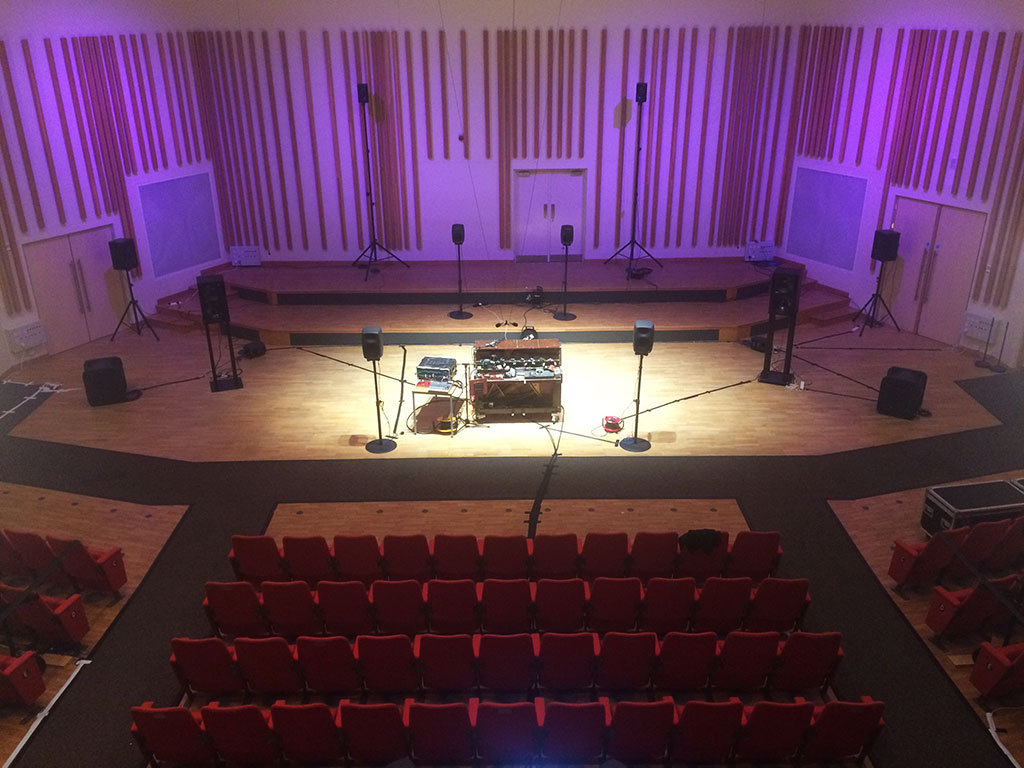 The Acousatron live improvised performance by Stephen Summers.
The Acousatron combines acoustic instruments and objects with upcycled computer hardware, all fitted with mechanical agitators. It's aim is to exploit the musical potential of 'hacked' acoustic instruments and electronics, and also to serve as an interactive feature that allows people to play the instruments using controllers, without the necessity for prior musical training. This will be the first-ever live improvised performance using the heart of the Acousatron (a very prepared piano), which will be played using a variety of electro-motors and manual strikers.
Listen to an electroacoustic composition made from recordings of the Acousatron at workshops and events in 2017 here.
More information about the full installation can be found here.