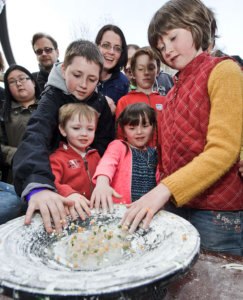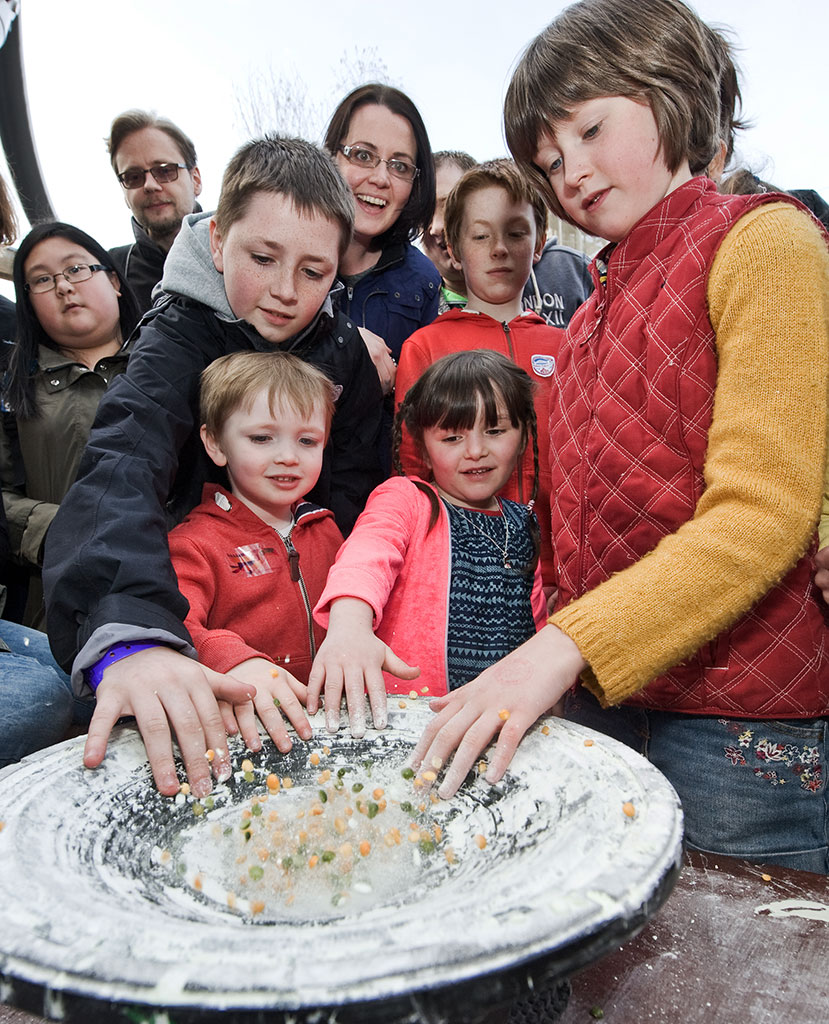 We are back at the amazing Stumblefunk family festival with some excitingly loud & dangerous science demonstrations:
– Nose Testing
– Explosive bass eruptions
– 1000 watts of Bass Buzz through your fingers
– Dancing oobleck aliens
12 noon on Sunday 5 May – participatory science show followed by:
Scavengers Making & Tinkering workshops- Post- apocalyptic skills for the extinction generation!
Build some mini noise machines (including the 'Robotic Chicken') with upcycled computer guts, using contact microphones to amplify the sounds.
Then have a go at some Unmaking- it's just like Making but the other way around. Supervised use of small tools to dismantle electronic junk. Bring your dead computers for reanimation (no screens please).