Code the Flow will be starting up again as soon as possible, please contact us if you'd like to be kept informed.
What is Code the Flow?
An after-school club where young people in Mytholmroyd can learn how to use programable digital devices to make a working model of an early-warning flood defence system. The young people will gain new skills and understanding of the role of technology in flood mitigation. They will present their work and it's uses at a showcase event for friends and family. There will be four runs of the club, each comprising 5 hour-long sessions, as well as the showcase event. The club is run by Steve Summers from Noisy Toys, who is a qualified teacher with DBS clearance.
Not just programming! we will also be using electrical and mechanical components and connections to build physical systems that will work independantly of computers.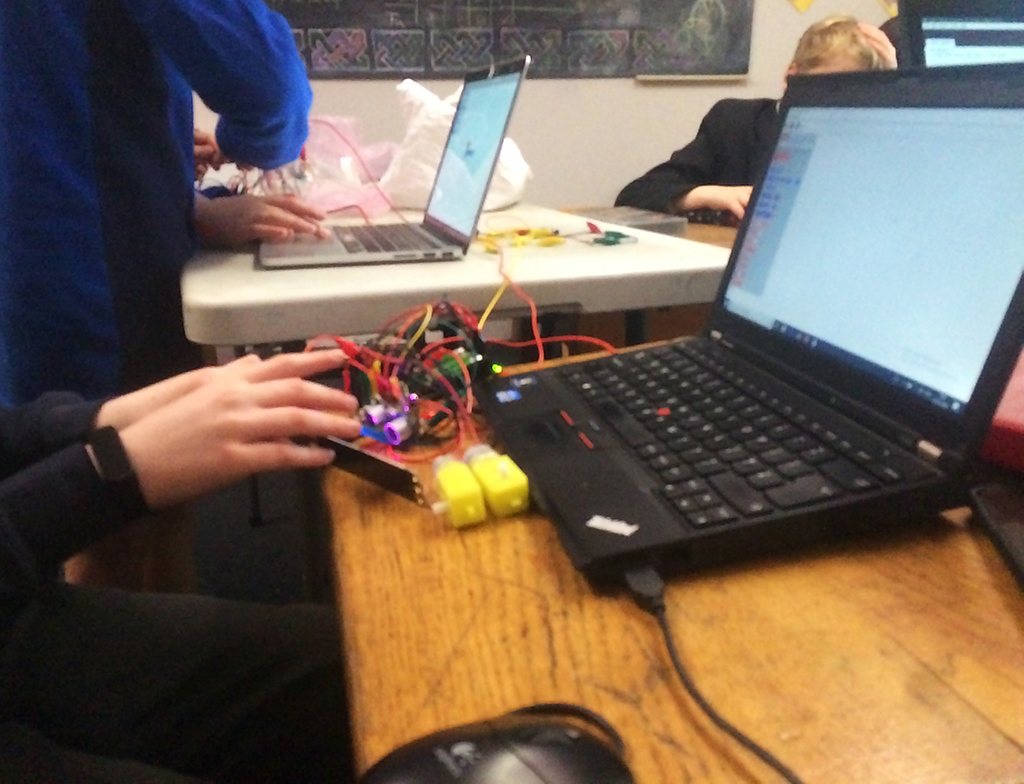 We are looking for:
Young people in Calderdale aged between 9 – 14
No previous coding experience necessary
Must be able to attend all 5 sessions (1 hour weekly)
Must have an interest in learning new skills with technology
Must have in interest in the local flooding issue and the global climate issues, and a desire to help.
Information:
The Hub, Grange Dene, HX7 5LF, Mytholmroyd -above the dentist, the entrance is on the carpark side.
Price: Free! We have very limited places and this will be first-come-first-served.
How to apply
Please contact Steve here with the full name and age of the young person, plus your name and an emergency contact phone number.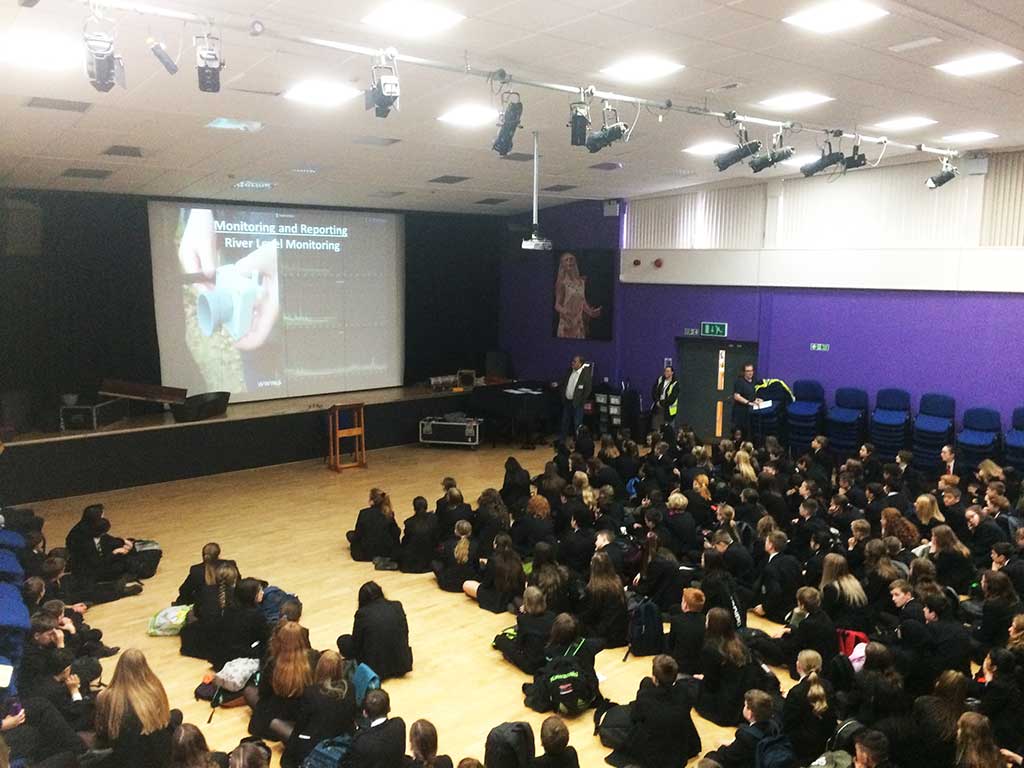 Code the Flow is the last phase of a project that invlolved presentation and workshops with year 8 at Calder High School, who will also be planting trees in the school grounds this spring with Treesponsibility. This project was funded by the Community foundation for Calderdale in association with Slow the Flow, Noisy Toys and Scavenger Labs.
Slow the Flow
Slow the Flow is a local charity that addresses issues around flooding, flood mitigation strategies, climate change and how technology can be used to help. Part of this project will be for young people to plan an awareness-raising campaign in the local community, encouraging people to volunteer at tree-planting events and to take simple practical measures in their homes and gardens that help to slow the flow of water.
---
What happens at the club?
Experiment with basic visual coding to make Sparkles (multicolour LED lights) change colour in sequence, and then to turn wheels and motors which could be used to open sluice gates to divert water.
Buiding a visual display using a strip of Sparkles that can be used as a variable warning indicator, or for text information displays in public places.
Making a proximity sensor that can detect water levels and act as a switch, triggering events such as gates to open, alarms to sound, warning displays to light up etc.
Showcasing our work to friends and family to raise awareness in the community.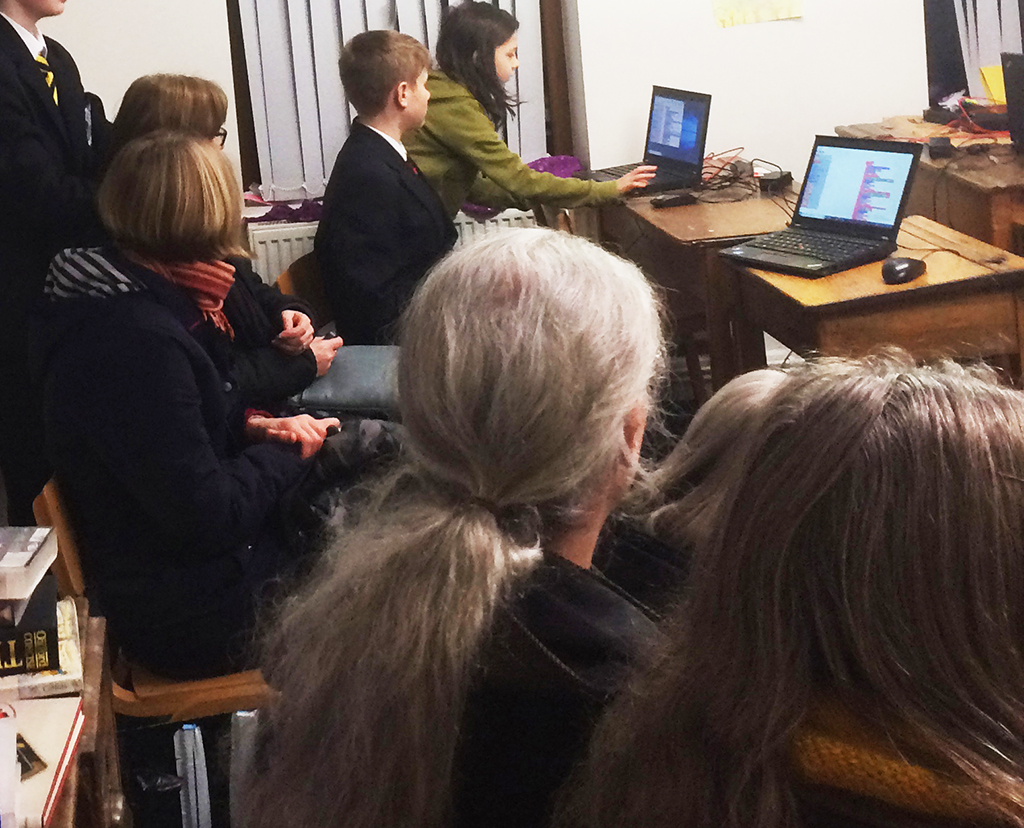 Each week we will learn something new related to coding and programable technology, then we get to play around with it. This includes making physical connections and building things as well as coding. Each week there will also be a section of discussion around local issues of flooding and global climate-change and what we can do to make a difference in our community. We will find out about what groups like Slow the Flow and Treesponsibility are doing and how we can get involved with that work. At the showcase event we will demonstrate our work and how it can be used in flood mitigation.
We will build simple water-level sensors based around unltrsonic proximity sensors that are used as early-warning river sensors (as well as reverse parking sensors). We will be learning some coding and some Making skills which can then be used to design and build many different interactive technology projects at very low cost. We will also find out how to make LED information displays which can raise awareness and pass vital information before and during flood events. There will also be the opportunity for young participants to devise their own strategies to raise awareness of action to help alleviate flooding damage locally and to combat climate change globally.
We will use Crumbles (see below) and Scratch-type coding to learn the basics. Crumbles are small, cheap programable computers, perfect as a starter into coding and Tinkering. There are several kinds of similar devices now such as Microbit, Arduino, Raspberry Pi etc. Each has their advantages and disadvantages, but Crumbles are ideal to start with. You can find more information about them here:
If your child has no coding experience that is really not a problem- it's very easy to learn. If you have a tablet or pad, download Daisy the Dinosaur app and have a play with that- it is very similar to Scratch and the kind of coding we will use at the start.
Code Club
After attending Code the Flow, participants can apply to join the regular Code Club which will be starting in March. Details here.