The ultimate science busking feature…
A fully participatory Walkabout act.
-Portable Nose Testing-
Caution: Mild Audio Peril.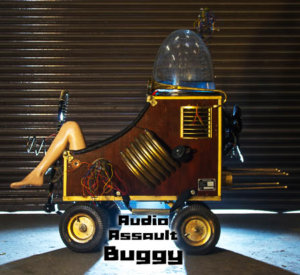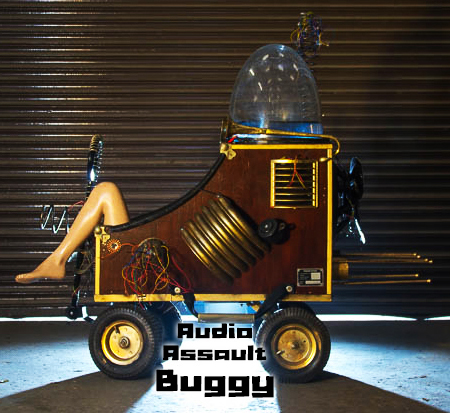 Mobile activites that engange people in short, fun activities such as the Nose Test. These can last for less than one minute to allow lots of people to have a go, or be built up to a participatory show to draw a crowd.
With chunky wheels and a pokey PA running off of power tool batteries, the Audio Assault Buggy enables -for the first time in human history- Mobile Nose Testing. Also a few other interesting activities for the already tested who just want more, but quite often at busy events we never get beyond Nose testing because it's just so good.